Giveaway of 5 Print Copies of SUN-KISSED!
We're doing a giveaway of five print copies of SUN-KISSED on Goodreads! Note that the contest ends May 20 (release day), so these aren't signed and aren't advanced copies. But the print is so pretty! 🙂 So if you would like a copy, enter here! (NOT by commenting on this post, but by clicking on the "Goodreads Book Giveaway" widget.)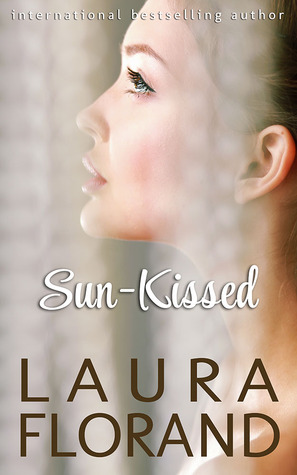 WHAT IT'S ABOUT AGAIN, IN CASE YOU MISSED IT LAST TIME. 🙂
They called her the Ice Queen.
Anne Winters. Self-made billionaire. Household name. Divorced single mom. Convicted felon. She didn't let anyone or anything get to her. No one was allowed to breach the walls around her heart except for her own son. She had only one trusted friend: her vacation house neighbor. They'd been walking the beach together for twenty years. Not that this gave him access to her heart, of course…
They called him a man who got what he wanted.
Mack Corey. Self-made billionaire. Dominant world player. Widowed father of the bride. No felony convictions yet, although his daughters had come close. He'd transformed his family company into one of the top 500 by the age of thirty. He'd raised two daughters who dumped him for idiot arrogant French chocolatiers and went off to live in Paris. Hell, he even managed to tolerate his dad. But that Ice Queen act Anne Winters had going was really starting to get to him…
They'd been friends for twenty years. Could they become lovers?
Could a frozen heart be kissed by the sun?
Praise for Laura Florand and her novels
"Sweet and sexy and all around delicious!!" – New York Times bestselling author Nalini Singh
"I love, love Laura Florand's writing! Deeply emotional, delightfully sensual, deliciously sumptuous" – Virginia Kantra, NYT bestselling author
"It's like when you find that amazing piece of chocolate — you take a bite, and it sits on your tongue and melts into a pool of liquid heaven." – RT Book Reviews
"Explosive, sensual . . . and utterly sweet." – NPR
"Gorgeously written, in that way that sort of creeps through my entire body and makes me shiver with delight." – Dear Author